Archive for the 'Green Tips' Category
In every commercial building, whether it is a retail store, a manufacturing facility or an office building, one of the largest costs beyond rent is paying for the utilities. In such a sizeable space, it is difficult to keep the utility bills down when you have to heat or cool such a large area in order to keep your employees and customer comfortable at all times. Furthermore, some storage facilities or factory facilities may need to be kept at higher or lower than average temperatures because of the nature of the products they are working with, which can drive up energy prices even further. This is a strain not only on the budget for the company but also on the environment, which suffers the worst from this kind of energy usage.
So how can business owners keep their facilities heated or cooled while also remaining eco-friendly and green? The answer is fairly simple and it is also something that just about any business owner may use. Getting a commercial insulation contractor is the greatest way to enhance your efficiency in the workplace by making it easier than ever to keep your building at the accurate temperature no matter what time of the year it is or what kinds of materials you are working with. As a result of using a commercial insulation contractor, you will find that you do not have to worry about making sure that the building stays warm in the winter or cool in the summer since the building retains the proper temperature in a much more efficient manner.
Commercial insulation contractors are experts in working with large spaces like office buildings, retail stores and factories, so they understand the unique challenges experienced by the business owners in these situations. The insulation contractors will find ways to make sure that your building is properly insulated regardless what size it is. The results they can produce are fantastic, especially if you look at your utility bill at the end of each month. You will find that the savings your new commercial insulation gives you are sizeable and ongoing, giving you the added piece of mind when it comes to budgeting for building expenses.
In addition to the savings on the energy bill for the building, another important benefit of working with an insulation contractor is the opportunity to reduce your greenhouse has emissions and become more eco-friendly and green. Your company will be using practices that are safer for the environment and thereby providing for the future in a responsible and respectable way. Applying commercial insulation contractors to fix up your facilities is a sure way to save cash and become a better company in one fell swoop.
Bloggers that are want to get more information about the sphere of Free Traffic System, please check out the site that was mentioned right in this paragraph.
One thing about being greener that is pretty amazing is how far-reaching it has shown itself to be among the populace. We see so many examples in our every day lives, and it can function as a significant reminder. However, there is much more to consider and certainly weigh in your mind. But most people have a decent perspective about many of the different outcomes. Still the desire to learn more about it is understandable because knowledge can enable you. The rest of this article will boost your understanding of being greener.
We live in a time when we all must stand up and make a number of changes. "Green living" is a new term that is rapidly becoming familiar to more and more people including me, an ultrasound technician. It involves cleaning up the environment with eco-friendly techniques. There are various types of individuals who are worried about what is going on in the world. This includes the everyday concerned members of society and also some really extreme radical people. Recycling is typically just done so a person can make some money on the side. I do recycling so I can save the planet and save more from my ultrasound technician salary. It looks like it may be time for people to begin to value the environment.
What parents teach their children is quite often what they believe for the rest of their lives. Can you imagine how nice it would be to live in a world where the air is pure? Don't you get spent having to worry about water cleanliness? We must make it a priority to get the dangerous chemicals out of our food so that all of us can have better health. We need to learn to trust green medicine even though it is new to us. People are gradually coming to realize that taking responsibility for their own health is a much better way than prescription medications.
Developing new technologies could make it simpler to follow a greener lifestyle. Man has been continually using up energy reserves since the industrial revolution began. Other sources of power are continually being sought after. There's an urgent need to develop new methods to create energy while continuing to wiseuly use the resources available to us. Solar energy and tidal energy are some energy sources we should consider. Both of these are renewable energy sources. One vital part of green living is utilizing solar power to replace standard electricity.
As we have just mentioned, green living is something that cannot be dismissed – or at least should never be ignored. We do recognize very well that your situation is vital and matters a great deal. That is really a good deal when you think about it, so just the briefest instant to mention something. After all we have read, this is timely and powerful information that should be considered. The last remaining areas for discussion may be even more important.
Our lives are being altered by the technology that lets us power a vehicle through energy from the sun. It is a great alternative to filling up the car with gas. Schools are for educating, and teaching our children to be aware of the environment would be a good idea. Teaching them how to have a lifestyle that is healthy would also be smart. The amount of resources we waste on our planet is stunning. Wasting things leads to scarcity, and there are numerous things that are becoming scarce. We must take proactive measures to preserve water since it is in short supply in so many places. We likewise squander a huge amount of electrical energy. Just consider how often we leave the light turned on when it's not necessary. How much electricity could be conserved, if we opted to use energy-saving lightbulbs, and also switched off lights when not necessary?
A green lifestyle is now the duty of each man or woman. The earth is quickly using its resources and we need to step up to the plate. Start slow if you must, but start, even if it is just turning off a few lights.
The information in this article really only represents a small fraction of all there is to know about living greener. What you can find, though, are important topics that are associated as well as expanded practical knowledge base materials. That is what can be found when you continue reading and see the kind of information we are talking about. When you are reading through more, keep your own situation in mind at all times.
Readers that are searching for info about the niche of Free Traffic System, make sure to visit the link which was quoted right in this line.
Do not think like you are the only one who has a tough time locating solid information about green living. There have been a lot of times when I have wanted to find out more, but I was not all that sure where to look. There is so much information online, and honestly it can be very difficult finding and knowing what you can trust. We have been in that exact spot very many times and about many things. Well, we want to present you with a few proven points and suggestions about green living that you can verify quite easily.
I am an ultrasound technician and love living green. Many people would like to have a greenhouse, but are not sure how to begin. Having a greenhouse lets you have fresh vegetables during the winter months. It is also great for starting young plants before planting them to the ground. Starter plants will have a good chane of surviving if they are kept in a greenhouse. Having a greenhouse may be lots of fun as well. Having a greenhouse gives you the opportunity to try growing different plants. Putting up a greenhouse in your backyard is a terrific investment.
You will have the satisfaction of building something with your own hands. In addition, you can have fresh produce all year-round. Building a green house can be very expensive. One of my friends spent a lot of money to build a greenhouse in the last year. However, I did not want to spend lots of money on it although my ultrasound technician salary is quite high. I have found the cheap way to build a backyard greenhouse and want to share it with you. If you don't have a lot of money to spend on a greenhouse, it's better to build one yourself and to use a pre-assembled kit. Even with the kits, you need to do the installation, so you are primarily paying high prices for the materials. Putting up a greenhouse is a tad more involved than merely hammering pieces of wood together and attaching plastic. To help you get ready to make your greenhouse, try taking a look at the ebook "Building A Greenhouse Plans". The Building A Greenhouse Plans ebook is by a man who has experienced a lot of years of commercial greenhouse management.
The ebook provides a simple way to construct a good greenhouse. Whatever your experience level and whatever your budget, you will find your answers in this book. The plans are designed so that the greenhouse can be built using only basic tools. Each plan lets you know what materials and what dimensions are needed. Below are several of the things you can expect to learn in the ebook. Making use of a modular hot bed greenhouse to grow plants. Selecting the optimum lighting system for the plants you would like to grow. The importance of installing a ventilation system and how to select the correct one.
We have covered a few basic items about green living, and they are essential to consider in your research. Of course we strongly suggest you learn more about them. We believe you will find them to be very helpful in a lot of ways. It should not need to be said that you must perform closer examination of all pertinent points. So we will give you a few more important points to think about.
How to find the right materials that will save you money and last longest. Find out ways to use an existing wall and save money on building materials. You'll also learn which size grow rack is best in your yard. Reading this ebook gives a complete course in greenhouses. You will be able to obtain the answers to every greenhouse question you have. You are going to find out how to select plants, prepare soil mix, control pests, as well as many other important gardening topics. In order to have a successful greenhouse, the Building A Greenhouse Plans ebook is going to be your all-in-one guide. For less than $30.00, you can download this book right away.
There are also four bonus books that have further information. One of the books has information on an alternative method of heating. A second book shows you how to cultivate grapes and make your own wine. Another book has information on irrigating your greenhouse. This package is an excellent investment if you're wanting to construct your own greenhouse.
The above is only a small slice from the overall as it concerns green living. There is related material in addition to more in-depth understanding on this important subject. That is what can be found when you continue reading and see the kind of knowledge we are talking about. One thing to remember is you have to view it against your special needs, and that is why we offer it.
Bloggers who are want to get more information about the sphere of Free Traffic System, then please make sure to go to the URL that is quoted in this paragraph.
Perhaps you are already familiar with some of the accessible information regarding living greener. Perhaps you could have worked out that not all you have found will apply to you. The thing about it is that you have to think about linked topics that may have a direct bearing on you. There is usually much more you can come across and use that will be very beneficial to you. This can prove to be a challenge for anyone if you need very unique kinds of information and help. Well, we have done our exploration into living greener, and we believe it will be of good use for you.
I am an ultrasound technician and love having an environmentally friendly life. Many of my friends are also interested in living greener. However, not many people know exactly how to live environmentally friendly. That is why I want to talk about save our planet through planting trees today. As a consequence of cutting down trees, we lose as many as six billion trees yearly. The fact is that the goods that are manufactured from trees are needed for our day-to-day living. Such as wood to construct houses, paper for writing on and even toilet paper for, well you know. We all must assume responsibility in maintaining our timberlands even if there are items we have to use that are made from trees.
While I know that we have Arbor Day, and everyone should plant a tree every Arbor Day, that is only taking care of a small part of the problem. This is because nearly all individuals don't go out and plant a tree. It would help, naturally, if everyone participated and planted a tree.
There are roughly seven billion people in the world now. Of course, you can never be sure of the precise numbers for this. However, we could replace the trees that are lost yearly if every one of those people did actually plant a tree on Arbor day. The probability of this occurring is small.
If you would like to maintain our planet, planting trees is a good step that you can take. I am not confining this to planting trees on only one day each year. Every month is a good target or why not every week? My ultrasound technician salary is not very high however I do consider planting trees in a regular basis to help save our planet. The reason is because someone needs to make up for all the people using our resources but refuse to plant a tree for whatever reason.
Numbers indicate that only about 15 million trees are planted on Arbor Day. Hence annually, we have a shortage of approximately 5 billion trees. And each year, it just keeps getting worse.
Whereas people need to make the effort to plant trees, I have an idea that may solve this once and for all. What could actually solve this problem is if every wood business or tree farmer, by law, had to plant two saplings for each tree they cut down, so our tree issue wouldn't be an issue any longer.
We will have to continue to resolve this situation ourselves until there is the political willpower to make these changes. To keep those tree numbers up will not actually take a lot of effort. If every month, roughly 10% of people in the world could plant a tree, that would make up for the numbers being cut down each year. On average, that would be around 7 billion trees being planted annually. For the number of trees we need to return to, an effective net gain of 1 billion trees will be the means to achieve this goal.
While this is all relevant to your discovery, a few items about living green carry more weight than others. Nevertheless, the bottom line is how you want to use it, and how much of it will effect your situation. Yet you do understand there is much more to be found out about this. Yet have more big pieces of the total picture to present to you, though.
Some of these tips really are critical to your comprehending, and there is even more going beyond what is about to be covered.
Planting a tree is a way all of us help the earth. Don't forget that we merely need 10% of the people worldwide to commit to this. And you can be one of those people helping out.
In mere seconds you can discover a few possibly shocking pieces of information concerning greener living that we think you will love. The range of available information is staggering, and what I have found is most people simply get lost. But, in justness, we will tell you that it is easy to make crucial mistakes if you do not have the precise informaton.
If you are trying to find more info about the topic of free website traffic, make sure to go to the link that was quoted in this paragraph.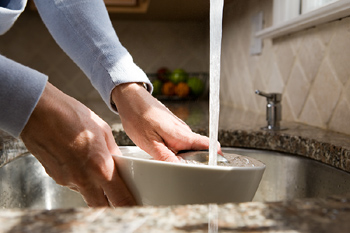 Whether you live in a drought-influenced area, or you are simply looking for a way to reduce your water usage, you'll find that there are many things that you can try when it comes to preserving the water that you can find and using the water that you have conservatively and wisely. Water conservation is something that any green gardener should consider, and you'll find that doing so is actually a great deal more straightforward than you might think.
The first thing that you can do when you want to consider water conservation is to think about a good water delivery system. There are several practical methods to get water to your garden, and you may be surprised to find that one of the best ones that you can use is a water can. A watering can will let you target each plant individually and to figure out how much water each plants gets; the directed spout will also let the water go right through to the roots.
You may also wist to consider a soaker hose or drip irrigation. A soaker hose will sweat water through the pores of the hose, for the water to get to where it needs to go with virtually no evaporation. You can set them up with a timer and you can bury them under mulch, and once down there, they need very little maintenance. As a bonus, many soaker hoses are made from recycled tires. Drip irrigation will give you the most water efficiency, and they work by setting up a tube along the plants with a release point for each plant. When a plant doesn't need water, a plug can be installed and the tube itself can beset with a timer.
Finally, you'll also want to think about where you can get the water from. While you'll always have a hose from your home, you'll find that you can effectively water your plants using water collected during the storms. You can simply install a basin underneath a gutter pour downspout, or you can use rain chains to direct water into a barrel or an underground holding tank. Do keep in mind that the container should be covered, and that the water collected should be used in ten days to avoid contamination or breeding mosquitoes.
Take a look at the many ways that you can conserve water for your garden, and you'll find that there are plenty of options open to you!
The hype surrounding bio friendly products is huge and ever increasing, as is the number of green products available in stores. But the sad truth is that most of the latest green gadgets fail in at least one of several ways.
Many eco friendly products are very overpriced. Some manufacturers seem to think that just because their product is eco friendly, consumers are willing to pay what ever they ask for it. In today's economy, the average consumer can't afford to spend more money on a product just because it may be good for the environment. This is perfectly reasonable on the part of the consumer, after all, who wants to spend money they don't have!
A perfect example is reusable shopping bags. At an average price of $1 or more per bag, with most consumers needing 5-10 bags for their trips to the grocery store, this seems like a lot to shell out just for bags. Now, it may be noted that many stores are now charging for plastic "single use" bags, but at around 5 cents per bag, this is a much smaller bullet to bite.
You're now saying "Hold on! Resuable bags are just that…reusable!" Yes, you're absolutely right. But most consumers don't see it that way. They see it as a $10 expense instead of a 50 cent expense.
The mark of great eco friendly products is one that has a LOW UP FRONT COST. Consumers usually have a "here and now" approach, and will be more inclined to purchase an eco friendly product if the price is close enough to the alternative to justify it.
Another sad but true fact is that many products that claim to be eco friendly are just the opposite. When going green, you must look at more than the product itself. Every green gadget is made in one way or another. But does how it's made outweigh the impact of the product itself? If a product contains 50% recycled material, but is made in a factory that sends massive amounts of carbon dioxide into the air, is it worth it?
Example time. In an article found at worldwatch.org, it's pointed out that a major Chinese manufacturer of solar panels is at the same time dumping the waste from their factory on the surrounding villages, resulting in the poisoning of both crops and residents. You could argue that this is a result of lackluster environmental concerns in China…but where do you think all those solar panels go? They are purchased by the eco conscious western world, Europe etc. So those of us that preach going green, are contributing to the destruction of another part of the world at the same time.
So, why am I telling you all this? It's not to discourage consumers from going green. It's not to scare you into thinking we're all doomed, no matter what. There ARE truly green products out there, and at a very reasonable price. But you can't just scoop any old thing with an "eco friendly" label off the shelf and think you're doing your part. Truly going green means putting in the time and effort to find the right products, at the right price, for your needs. It can be done, but is has to be done right!
Obtain helpful knowledge in the sphere of just pink – please study the web page. The times have come when concise information is truly within one click, use this opportunity.
Most articles, books and television shows give home improvement ideas to people,. This article is designed to give "homeowner" improvement ideas.
With the housing market in such disarray, the need for homeowners to stay updated and informed is more important now than ever before. Homeowners not only need tips on how to improve their homes, but how to keep them maintained and affordable.
Here 5 Powerful homeowner improvement tips that will make your homeownership more enjoyable and rewarding.
1. Know Where Emergence Cut off Valves Are.
Because of the safety issue, I list this tip first. Make sure that you know where the main cut-off valves or switches are for the plumbing, electrical and gas systems.
It surprising how many homeowners who have lived in their homes for years couldn't tell you where the gas, plumbing, electrical and water shut off valves are in case of an emergency. Knowing where they are and how to shut them off could save you thousands of dollars in potential water damage, fire or even explosion.
2. Learn How to Do Minor Maintenance.
One secret of helping to keep your home up is to know how to do minor repairs and maintenance. Most people will wait until small maintenance jobs turn into major repairs to take action.
This makes a home more expensive in the long run. It a smart to have a maintenance book around the house you can refer to, it's a lot cheaper than having to call a carpenter, plumber or other contractor. But remember your limitations.
3. Use The Net To Your Advantage.
Thanks to the internet, it's easier to be an informed homeowner now than ever before. Just with a simple mouse click you can check the reputation of contractors, loan companies, real estate agents and other home support companies.
With a mouse click you can watch a video on how to install a bathroom faucet, sprinkler system or how to choose the best paint for your kitchen walls. Take advantage of this technology to become a better homeowner.
4. Read Your Paperwork.
Many homeowners have loan papers, insurance contracts, even contractor agreements and have little or no clue what they say or mean. If you haven't already, make it a point to sit down and read word for word and line by line your loan papers, insurance contract, and any other important papers.
If you have a problem with any of them call your agent and go over it with them, or find a friend or relative who can help you. I can't tell you how many homeowners I've came across who was shocked and horrified. Why?
They discovered something that was or wasn't in their contract they assumed was. As a result they lost thousands of dollars in interest, insurance losses or other out of pocket expenses.
5. Keep Your Home Affordable.
This is a major concern with many people, especially as the housing crisis continues. Many peoples homes continue to decline in value or stay the same at best. As a result many people have made the mistake of over building for the neighborhood they are in. So, beware of this mistake.
If you take the time to follow these 5 simple steps you'll find your homeowner improvement skills improving, no matter how long you've owned a home. As a result you'll discover homeownership a more enjoyable and financially rewarding experience instead of a burden.
People who are looking for more info about the sphere of free website traffic, visit the URL which is quoted right in this passage.
In order to minimize the amount of harm that your household does to the surrounding every month, you should consider buying natural cleaning products. These products make use of only natural ingredients, ranging from citrus to coconut and also herbs, to do the same job that bleach and caustic chemicals do. As the chemicals are not rough, natural cleaning products are usually softer on the skin and do not cause agitation to the throat, eyes and nose when utilized. There's also only small price differences between natural cleanup products and the harsher, non friendly chemicals which are typically available in retail outlets.
When you purchase natural cleaning products, it is best to consider the chemicals you presently use often and substitute those for natural products first. This will provide you a better understanding of how well the products perform. Once you've utilized natural cleaning products, you might like to proceed a step further and also exchange your appliances with less energy ones, or perhaps use natural hair care products as well as organic foods.
You should know that natural cleaning products are not always non-toxic to mankind. Many oils, herbs along with other essences utilized in natural cleaning products can cause uncomfortable difficulties for individuals if they are consumed. Natural and environmentally friendly signify that they do not damage the surroundings.
In case you buy and use natural cleaning products, you should follow the instructions on the label thoroughly. This will make sure that you prevent your loved ones and pets from accidental poisoning. Almost all natural cleaning products are much less poisonous to use than caustics and bleach, so they will not damage or burn your skin by handling them.
Once you have used your natural cleansing products, it is crucial that you participate in recycling programs to throw away the empty containers. Trying to recycle is a huge part of ensuring that a person does as little damage to the surrounding as is possible.
A lot of producers of natural cleaning products will simply utilize recyclable containers to help ensure that their products do not harm the environment after cleaning agents have been used. Certain manufacturers will only use biodegradable containers in the case of powdered natural cleaning products. Liquid natural cleaning products might use either glass or recycled plastic boxes.
If you would like to buy natural cleaning products, you can place your order on the net or even get them at specialized local retailers. Many natural cleaning products produced also take part in Fair Trade programs.
Readers that are searching the Internet for information about recycling programs, then please go to the URL that was mentioned right in this line.
After we have a full model of what we're looking to achieve in designing solar power systems and have a little background on electricity it is time to do some contemplating and a little arithmetic to turn that into reality. That takes place in 2 pieces. One, we need to know what we're attempting to control and how much energy that'll use. As soon as we decide on that, the next thing to do is understanding what quantity of panels and solar batteries will meet our requirements when the setup is built.
For an off-grid system like the one I built, I am only running a subset of ordinary household items and appliances. This includes a music player, a PC, lighting, a water pump and a few others. The first step is to jot down a listing of everything you anticipate powering.
The next step actually requires multiplication, just so you're warned in advance. Understanding what you're planning to run is fine, knowing the exact quantity of electricity that takes is what you actually want. You can find several resources on the web for that at a high level. Make a spreadsheet detailing each item, its energy consumption and the number of hours a day it'll have to be on. Multiplying watts by hours for every component results in a daily watt*hour total, then adding all the pieces as a whole gives the overall daily amount. This is what we are interested in, total electricity usage as one value, after we reach this point each discrete component being run does not matter anymore, although you will probably go back and tweak that list a couple times.
Once we have our absolute daily power usage amount, we'll have to be able to generate it. The number one and most important variable is going to be in what location your system is geographically. In the middle of winter at the North Pole, there isn't any sunlight at all, but there is of course a fair bit in the Arizona desert. Because I'm planning to be in the southern US in the middle of January, I ran with the rough guess that I will be harvesting five hours of peak daylight on a normal day.
On top of this we have to take into account rainy days. I decided to use a rough worst case that it could be cloudy for three days in a row, and that clouds lessen panel input by fifty percent. This is not an exact science, and depends on your number of batteries how much you can drain them through stretches of reduced light, but basically round numbers are easier.
In a DIY solar setup the deep cycle batteries are actually equally important to providing energy as the panels themselves. When the sun sets, you have to be able to drain all the solar energy accumulated during the daytime to power your electronics. A battery bank that is not big enough will cause a couple issues. One is that it can lessen the overall life of the deep cycle batteries. Try not to drain your deep cycle batteries under half of their overall capacity. A continual usage of three quarters of the total capacity can cause the deep cycle batteries to lose capacity, not store as much charge and have to be changed a good deal earlier. Another concern with a not big enough capacity is not harvesting the total amount of free solar power. If it's nice and sunny and you always fully refill the battery bank by mid afternoon each day, from that point until sundown you're not getting any more power, it's nothing but waste.
Check out the full set of posts on Solar Power Systems.
If you are trying to find more information about the niche of Free Traffic System, please make sure to visit the link which was mentioned right in this line.
You may have noticed that energy prices are projected to skyrocket in the foreseeable future. Instability in the Middle East along in addition to a failing dollar is driving up the price of energy. As a business owner you know this is going to influence your bottom line. So the issue is what can you do about it?
One thing you can do is have your facility audited by an independent energy advisor. I say independent since there are businesses out there who will do a part of the audit (like lighting) for little or no cost in hopes they can sell you their products to make up the fee. The issue is do you truly need those products? The only way to know for sure is to hire someone independent. Someone whose job it is to consider and identify your company's energy inefficiencies without selling you goods you might or might not need. Of course there will be a charge for their service. But any Expert Energy Advisor worth there salt will make sure their charge will more than be covered by the power reduction in the first year!
How will you know if an auditor is certified?
There are quite a few organizations that say they certify energy auditors or energy consultants. Like anything several are better than the rest. For the purposes of this article we will concentrate on AEE certifications since they have a rigorous CEA(certified energy auditor) and CEM (certified energy manager) program. In order to achieve both of these certifications the consultant must have a bachelor's degree in engineering plus several years of experience in the field. They must take a week long program and pass an exam. After that they are required to take part in ongoing education programs to maintain their skills. This is the certification I would reccommend for your commercial energy audit.
But the reason you are reading this is to find out how they can save your company money. So without any further ado, 7 ways a Trained Energy Advisor can save you money:
1. The CEA/CEM will evaluate your building envelope. They can inspect the age of the facility, condition, insulation, airflow and any maintenance issues that are hurting your energy efficiency. They can model your building to point out problem areas and guide you to effective solutions.
2. They will consider all of your major equipment (HVAC, boilers, lighting, compressors, etc.) for maintenance practices and age and make recommendations to improve the efficiency of existing equipment or give you an ROI projection for its replacement. Because the CEA/CEM is independent if you do really need to replace equipment you can go out to bid for the best price and service.
3. They can make recommendations on your energy rates and help you find the best energy providers and programs for your company's requirements.
4. They will do an in depth examination of your utility bills examining peak usage patterns, trends, and un-necessary expenses and costs.
5. They will work to identify grants and incentive programs to help with improved energy efficiency and capital equipment upgrades.
6. They can help you set up energy management software to help your company track and plan your usage more efficiently.
7. They can provide you with alternative energy fees-ability reports to help you decide which green measure you can take to improve your company's environmental image.
Industrial Energy Audit Services are industry leaders in commercial energy audits. Our decades of experience will make your energy audits fast, effective, and affordable. We are so certain that we will save you money, that we guarantee that we will save you 15% or more on your energy bills.
If you would like more information on energy audits or would like a quote please contact us at www.industrialenergyaudit.com
Shortcut to helpful information about the topic of internet business – make sure to read this page. The time has come when concise info is really within one click, use this possibility.